Hiking in the Allgäu
Hiking & Nordic Walking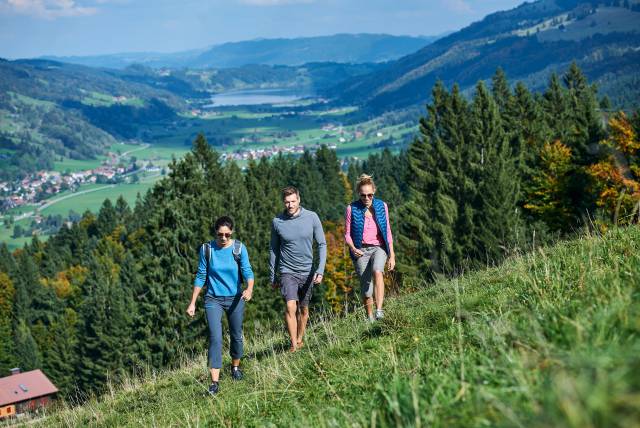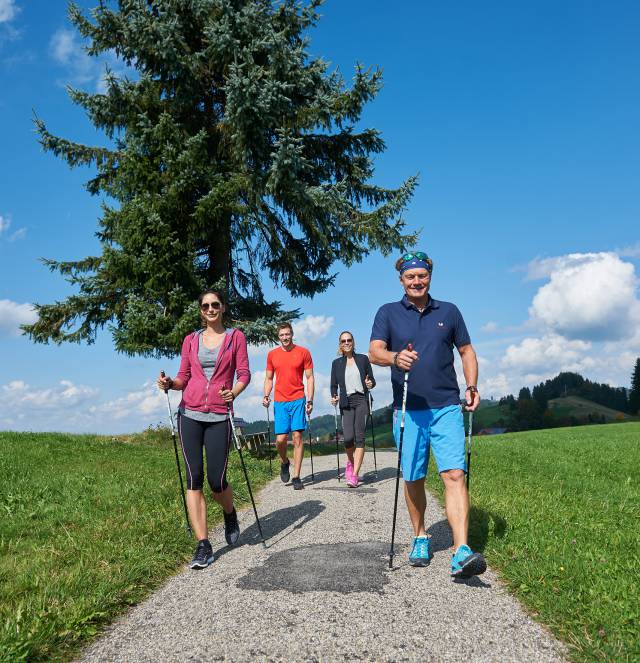 For the explorer, the hiker, the family, the group of friends, the wildlife enthusiast and more, the Allgäu is brimming with experiences ready for you to immerse yourself in.
The stunning alpine surroundings of Dein Engel are a unique paradise for your hiking holiday in the Allgäu. The surroundings of Oberstaufen offer many different hiking trails for all ablilites and the town is also known as a premium hiking destination.
Hiking & mountain tours around Oberstaufen
Hiking in the Allgäu
In the Allgäu you have the best conditions for hiking: around Oberstaufen you have the most varied possibilities you can imagine. There are comfortable hike pathes and challenging mountain hikes. You can choose! There is so much to discover and to experience. Learn about the special regional plants, flowers, medicinal herbs and mushrooms.
The three premium hike tours around Oberstaufen will impress you: Along the "Wilden Wasser" (wild water) you walk to the Buchenegger water falls through the last virgin forests of Germany.
The hiking trail "Alpenfreiheit" (Alps freedom) is the best certified premium hiking trail of Germany: A varied cultural landscape is waiting for you. And the "Luftiger Grat" offers you a fascinating view to the Alps.
After so many new impressions you will need a break. There is nothing more beautiful than a comfortable pause in one of the traditional huts. In a cosy atmosphere with a breathtaking mountain scenery the home made Allgäu specialities taste even better.
Search directly for your favourite tour with the route planner from Oberstaufen: www.oberstaufen.de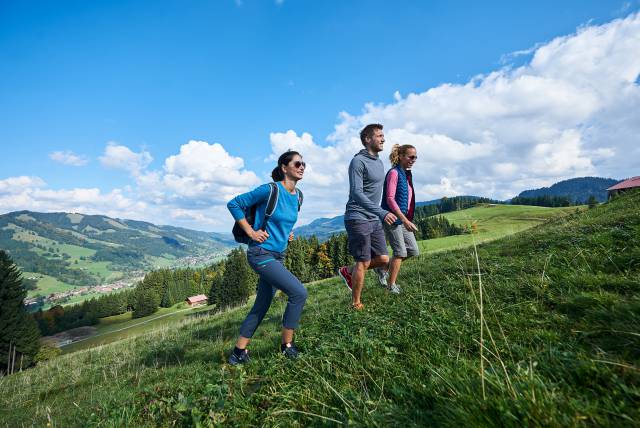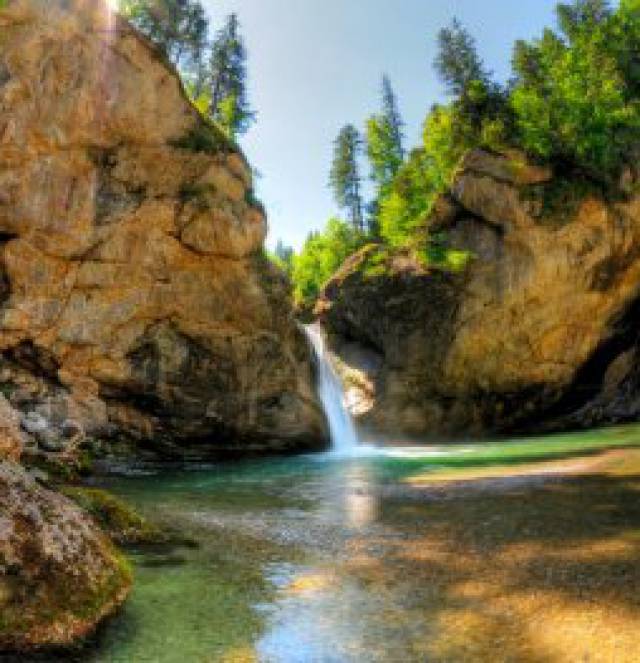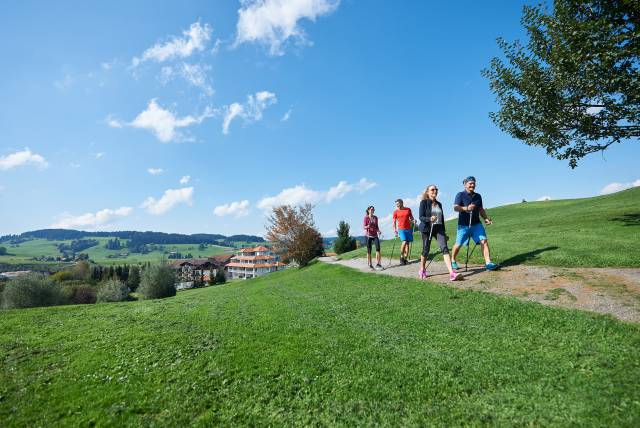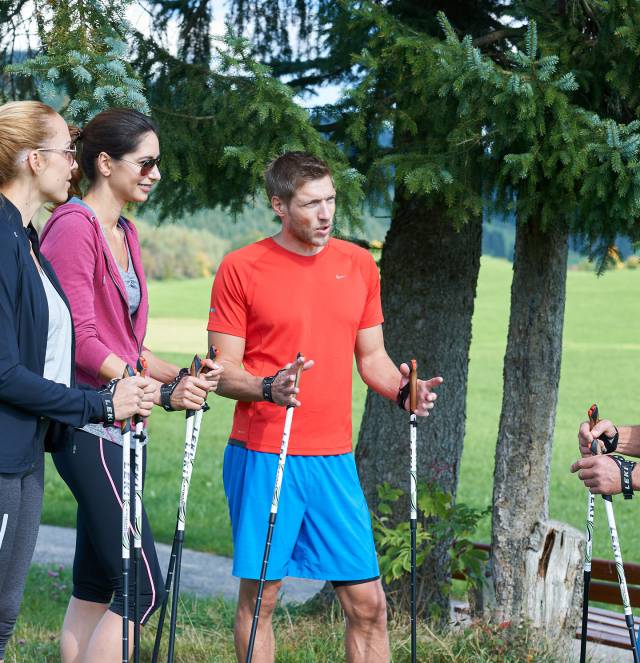 For your fitness & condition
Nordic Walking
Nordic Walking has become a trend sport, also in the Allgäu - not at least due to the perfect local conditions. The holistic body training has very good effects on health and a great calorie consumption and you don´t have to take great efforts.
You actively guard against vein problems and favour pain relief. You strengthen the cardiovascular system, the spine and the musculature. And this kind of sport is appropriate for all age groups. And if you make a Schrothkur during your holidays, Nordic Walking is the ideal supplement.
Twice a week our sport teacher offers guided tours. He is a certified Nordig Walking trainer (DSV) and pays attention to your specific wishes and needs. In Oberstaufen you will find many well-signposted paths and the biggest Nordic Walking Park of Germany. Of course we offer you the Nordic walking sticks for free.