OBERSTAUFEN HEALTH HOTEL
Your health.
Your top priority.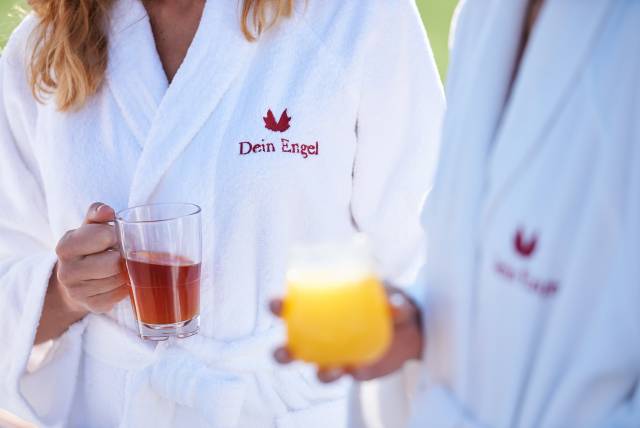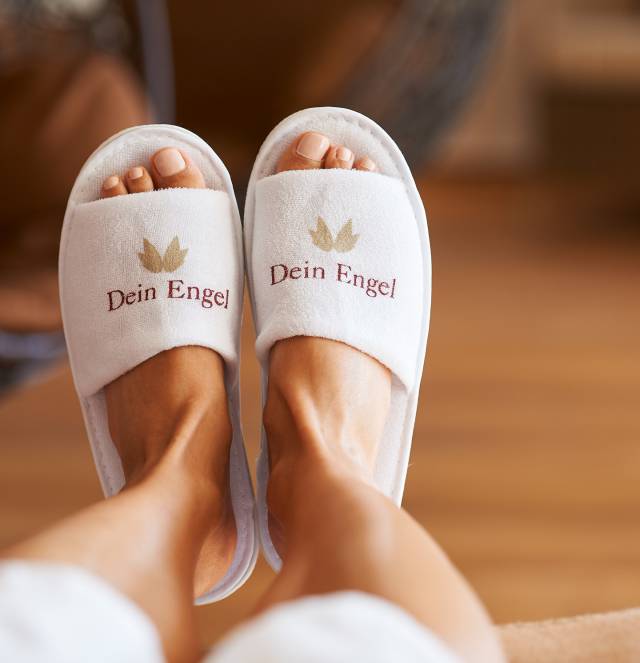 Healthy, radiant and happy! Treat yourself to a health holiday at the hotel Dein Engel in Oberstaufen:
a hotel with an ambience which can hardly be more beautiful. Therefore your health holiday becomes a holistic wellness holiday with all amenities.
Feel for yourself why Dein Engel is so popular as sport and wellness hotel in Oberstaufen.
Experience the beneficial effects of a holiday, which is dedicated from head to toe to your health. And the warm hospitality of your host family Schädler with all hotel angels.
Authentic. Healthy. Allgäu.
Your nutrition.
Your vitality.
Your diet has immense effect on your well-being and is a deciding factor determining whether we are healthy or sick. Johann Schroth – who invented the Schroth diet here in Oberstaufen – already knew about this. The diet consist of 4 pillars (Diet, Detoxing with Schroth wraps, Drinking rules and balanced rest and movement plus medical examination).
In our sport and wellness hotel in Oberstaufen we have been seeing the successes with our own eyes. Do not miss the opportunity to activate your self-healing powers and improve your health. And as added benefit – loose some weight.
HEALTH COMPETENCE

Dein Engel.
Everything, that's good for you.

The way to a man's heart is through his stomach. But don't forget about staying healthy by eating right.
Refuel your engines by eating healthy
at Dein Engel - your hotel in the Allgäu.
Authentic. Healthy. Allgäu.
Your body.
Your wellbeing.
Everything under one roof – at Dein Engel it is easy to do yourself some good!
You can even make use of physiotherapy, osteopathy, pain management and naturopathy at Dein Engel. And of course, you are looked after by our professionals.
Take full advantage of the health competence in the sport and health hotel Dein Engel in Oberstaufen in the Allgäu. For a heavenly easy life.