Saunas Hotel Dein Engel
Your sauna variety. 
Your relaxation.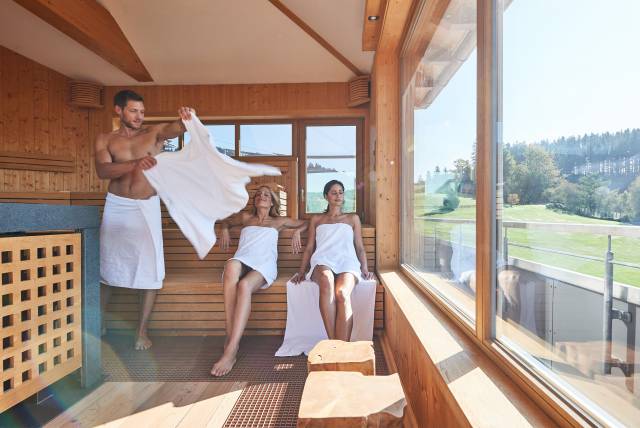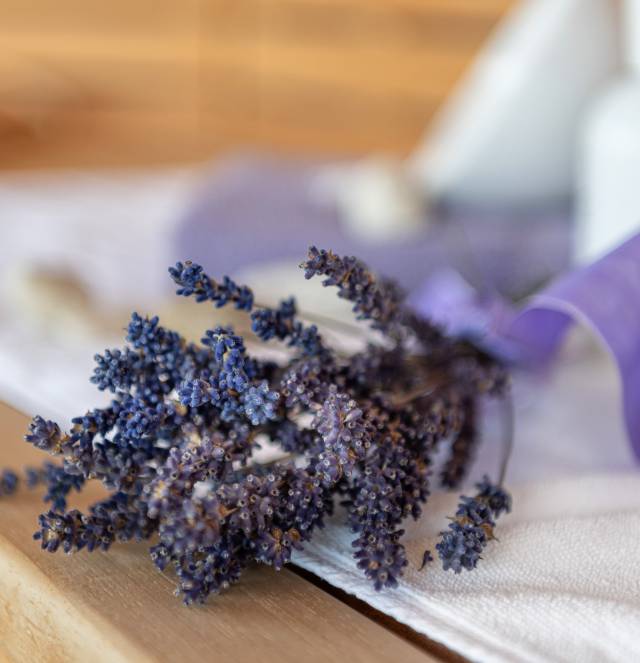 Take some time out, relax and just enjoy our sauna variety - Dein Engel in Oberstaufen is perfect to unwind and recuperate from the hustle and bustle of a busy week.
Each of our 5 saunas and the steam room lets you do something special for your health and beauty. And some of them will give you a sauna experience unlike you've experienced before! Dare to be excited!
Natural & Healthy
Your sauna.
Your experience.
Each of the saunas at Dein Engel is a world of its own.
But they all have something in common: The dry heat invigorates your mind, increases blood flow to the skin, strenghtens your immune system and soothes aching muscles.

Choose from a typical farmer's sauna in the Allgäu style, a stone sauna, our panorama sauna with breathtaking views of the surrounding mountains or the typical Finnish sauna with 90°C.
Afterwards refresh yourself with a dip in the plunge pool, use the ice fountain or the Kneipp bath.



Wellness Hotel Oberstaufen

Your sauna.
Your coming to rest.
Gentle & with steam
Gentle heat.
Infrared.
Would you prefere a more gentle sauna experience? Do you react more sensitively to the classic and traditional saunas?

Dein Engel offers the perfect alternative: Come and experience our infrared saunas! While a traditional sauna heats the air around you, infrared lamps warm the body directly, allowing health benefits at a temperature many people will find more comfortable.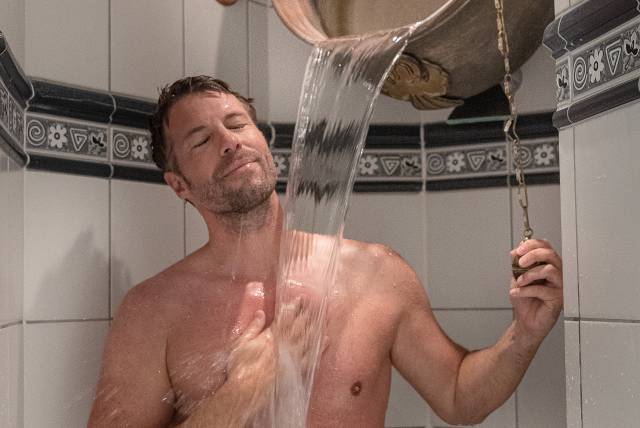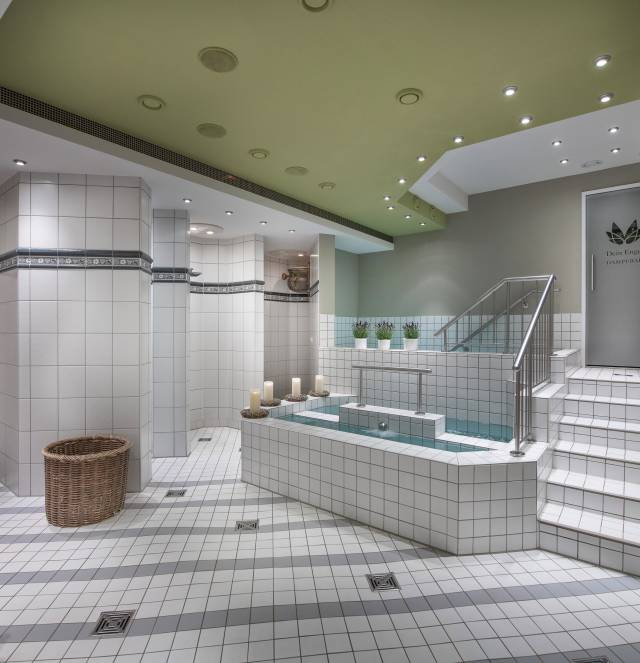 Your shower experience at the hotel
Wellness Shower
Showering as a special treat? Only at Dein Engel and possible with our special showers.
Close your eyes and let yourself be taken into another world. The "alphorn shower" takes you up a mountain. Dense steam infused with menthol aroma wraps around your body. Smooth alphorn sounds make the illusion perfect. Stay a little while on the little mountain hut and enjoy the cool water fall.
And if you prefer an exotic touch, try the fine tropical rain. It tingles on your skin and you will enjoy the fruity mango aroma.
For a quick cooling down we have the Dein Engel ice tub. It is unique, you find it only in our hotel.
We dare you to jump in!