Relax at Dein Engel Spa.
Your peace.
Your relaxation.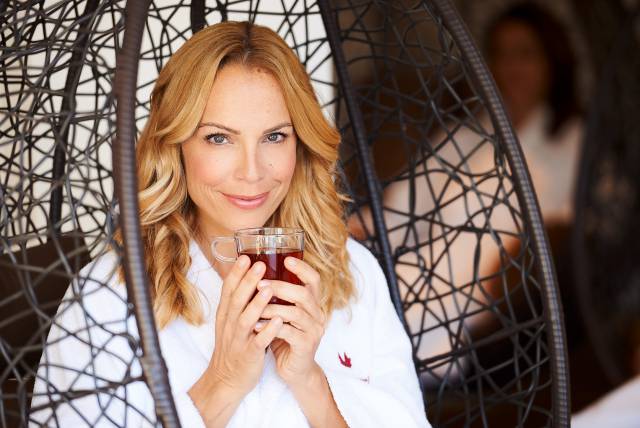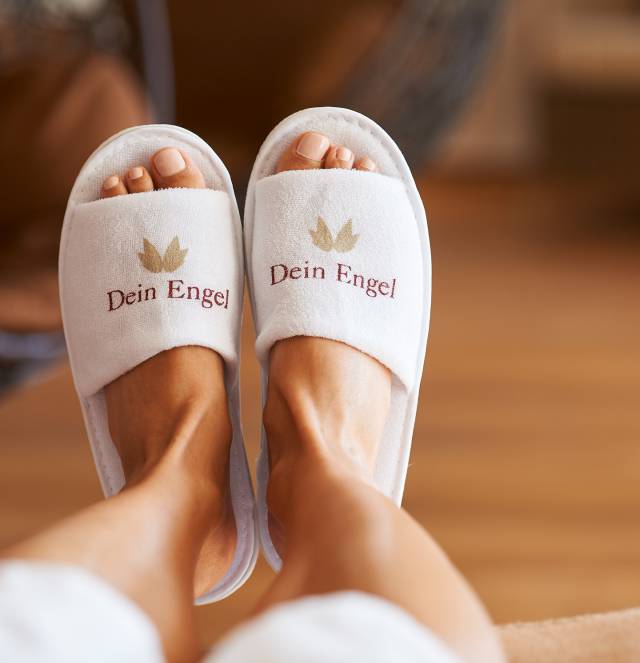 The Engel-Spa at the hotel Dein Engel keeps what the name implies: Relax at a truly heavenly place, which we have designed with many elaborate details be it indoor or outdoor.
According to a Chinese proverb "The stars only reflect in a calm pond". And exactly this calmness is something you can find at Dein Engel.
And by the way: we do have a swimming pond, and an (animated) starry sky under which you can truly relax…
More than just sport and wellness
Your dream spots.
Indoors & in our garden.
In silence lies recognition. Listen to your inner voice in our 4 tranquille oasis of relaxation within the Engel-SPA.
You will also find perfect spots to relax in the open air: there are sun loungers, pool loungers and even canopy beds near the swimming pond. Those aiming high can relax on our panoramic rooftop terrace.
Just relax, close your eyes and let all thoughts drift away...
Wellness Hotel Oberstaufen

Your relaxation.
Your time for yourself.
In the Engel. In the Allgäu.
Under the sign of tranquillity.
The noise, rush and stress will stay outside. "Dein Engel" is your safe haven. You´ll find rest and peace. After a mountain tour, an afternoon in the sauna or between the treatments: you relax in the rest room under the big glass cupola. And in the relax room you listen to the silence under a starry sky. Be curious about what will happen.