Restaurant dein Engel Oberstaufen
Dein Engel.
Your cuisine.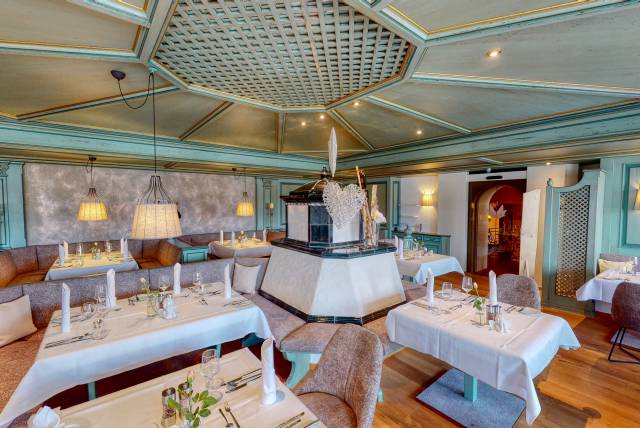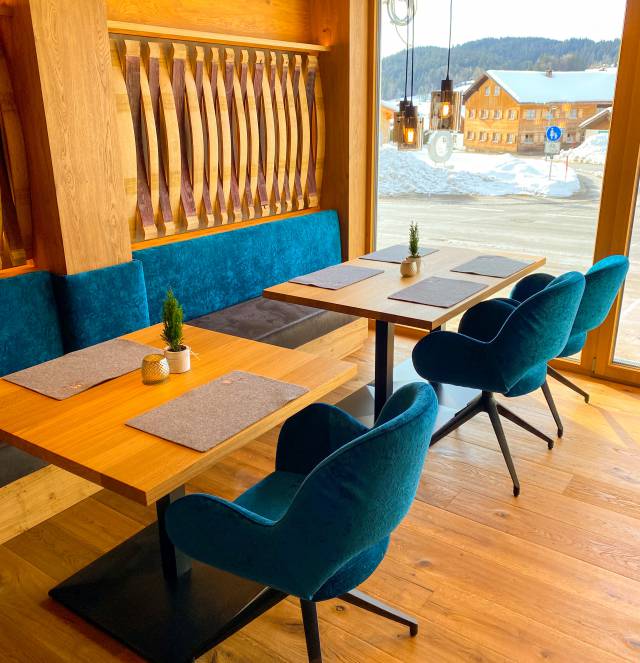 Our restaurant celebrates the union of the local, traditional taste of the Allgäu with flavours from all over the world to ensure dining experiences that leave a  lasting impression.
 Our chefs endeavour to only use painstakingly sourced, local and seasonal produce - prefarably organic - for example local grass-fed cattle or daily catch from Lake Constance as well as fresh garden vegetables.
Innovative menus, prepared without artificial additives and with only natural flavours and herbs lead us to create something special and authentic. These unique combinations will delight both your eyes and taste buds and of course everything is accompanies by matching wines.
Are you in the mood for heavenly indulgences? You are very welcome to our magnificent Engel, your restaurant in Oberstaufen!
Course after course
An unforgettable culinary pleasure.
Your time to indulge starts with the sunrise and our famous and hearty breakfast buffet with locally sourced ingredients. 
In the evenings we serve you an exquisite 5-course menu with a choice of three main dishes. The culinary highlight of the week is undoubtedly our 6-course gala dinner on Sunday - a feast for the eyes as well as for the tastebuds. We love to use seasonal ingredients: for example mushrooms or game from local woods.
Our health-concious guests appreciate the special diet offers we serve in our restaurant, for example the LOGI-method or the famous Schroth diet. 
 

Maximum enjoyment.
Maximum feelings.

Something to fall in love with - the heavenly taste of holidays in the Allgäu!
Holistic pleasure
Dein Engel.
Your place of pleasure.
The team of Dein Engel loves to create culinary magic moments for you: with imaginative dishes as well as typical down-to-earth classics from Austria, served with a touch of our Engel essence.
And our dishes aree also a feast for the eyes: They are arranged lovingly, the tables laid out beautifully - but it is the whole ambience of the rooms which adds an extra dimension to the expericence and therefore makes your stay in our hotel in the Allgäu such a memorable one.

Discover our unique spaces of heaven - inside or outside. Each has its own distinctive character.
Your restaurant in Oberstaufen
Book your table
Would you like to experience our heavenly food? Guests are very welcome! Please book your table here.