Heated outdoor pool, whirlpool and indoor pool
Pools & Swimming Pond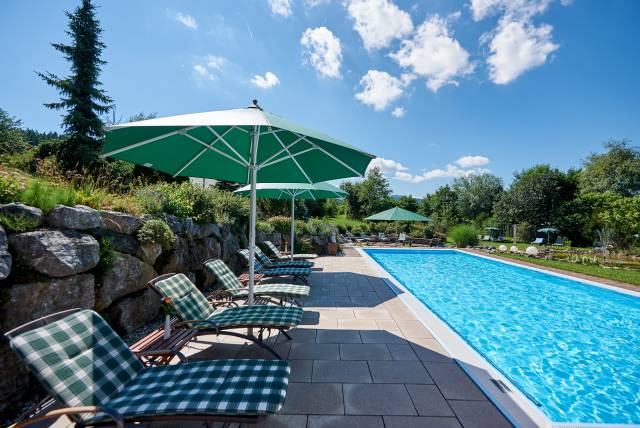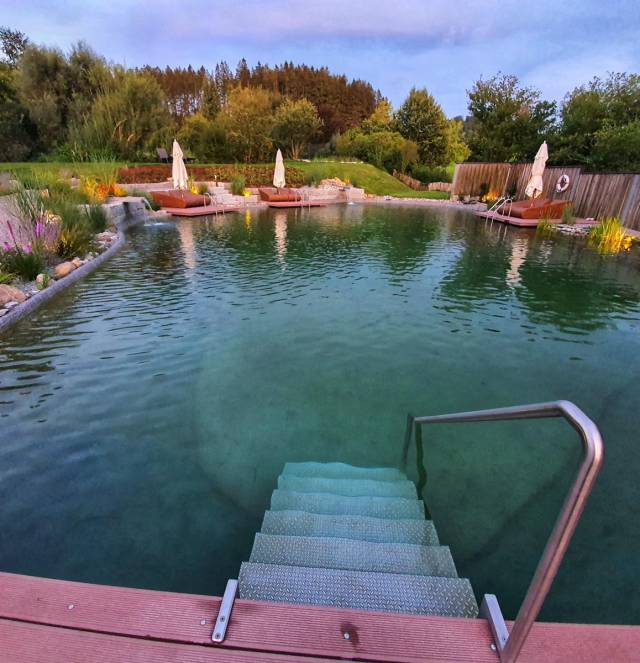 Dein Engel in Oberstaufen is a paradise for water-enthusiasts. Check out our year-round heated outdoor pool, swim a few lanes in our well-tempered indoor pool or relax in the whirlpool. The choice is yours!
The spacious garden offers comfortable sun loungers, a natural swimming pond and a breathtaking view of the Allgäu landscape. Enjoy the sun islands and the panorama of the Alpes. Or close your eyes and listen to the beautiful sounds of nature and let tranquillity take over...
Rest & relaxation in the green

Spacious garden
Heated outdoor pool
Outdoor pool
A special highlight of the hotel is our big outdoor pool: with an agreeable 33 °C and at 12m long it is perfect for an engergising swim or just a quick dip. And the best: it is open all year round.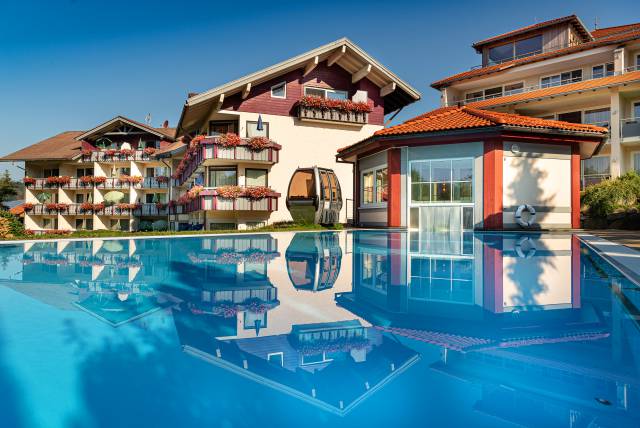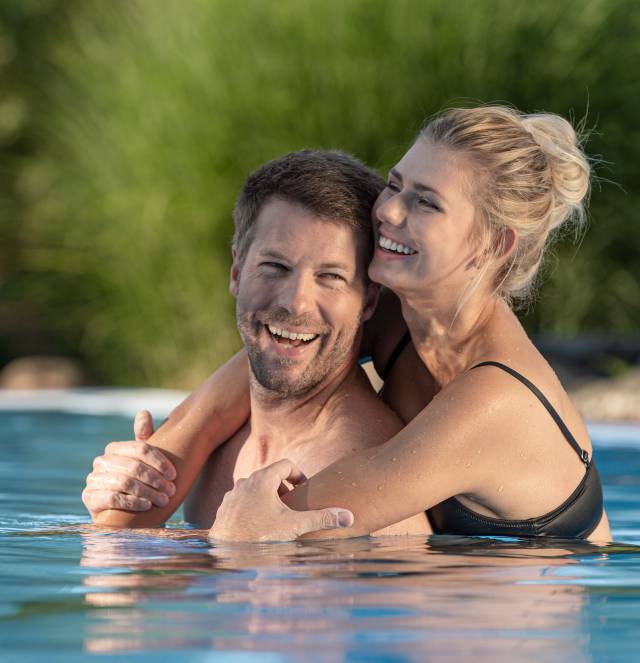 Natural swimming pond in the garden
Swimming pond
For the ultimative fun, head to our natural swimming pond. Splash around in fresh spring water and afterwards unwind and relax at one of the idyllic sun islands. With 25x17m the swimming pond offers water-fun for young and old.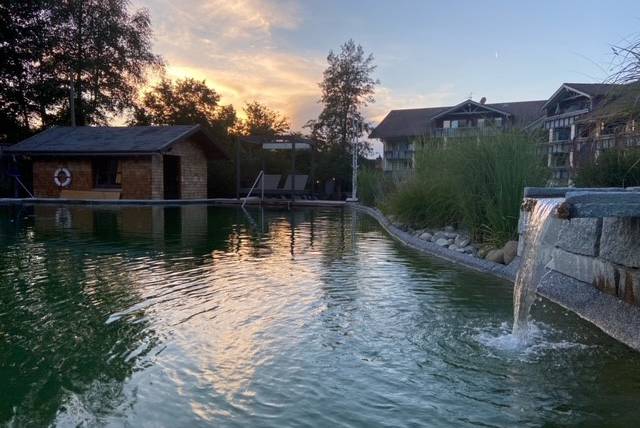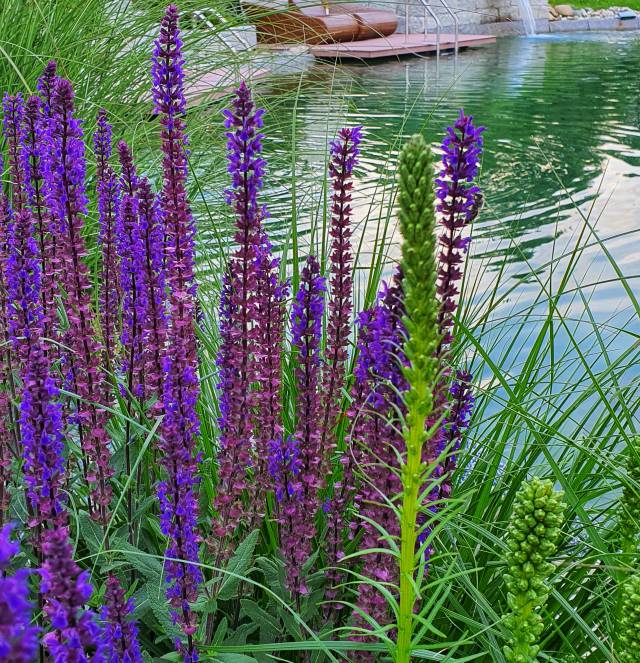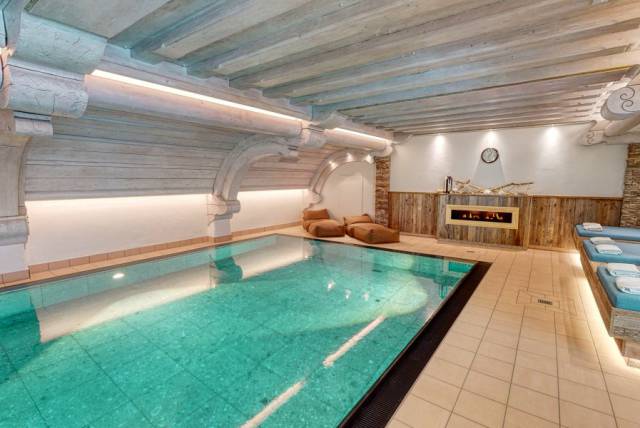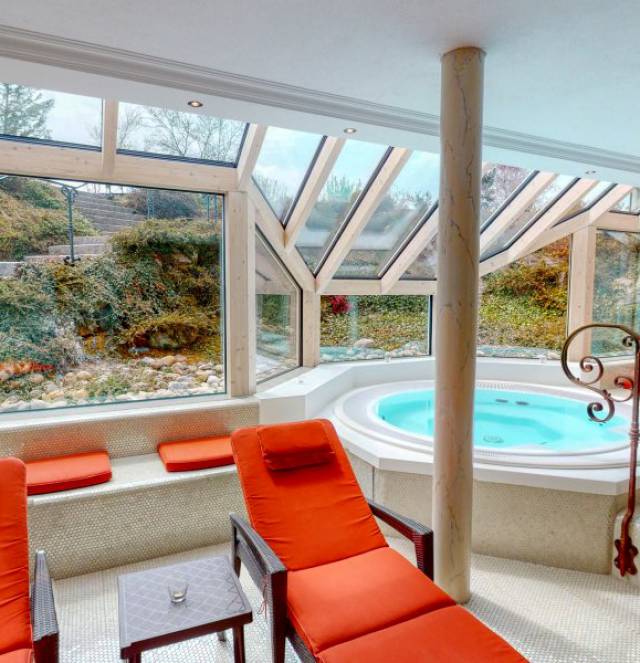 Water fun in bad weather
Indoor pool & whirlpool
Our indoor pool is the best place to be on rainy days. The water is naturally revitalised by the Grander method and has a temperature of 28°C.
With 6x12 m and a hydro-flow system the indoor pool offers competition for our sportive guests. Also our daily aqua gymnastic is hosted there.